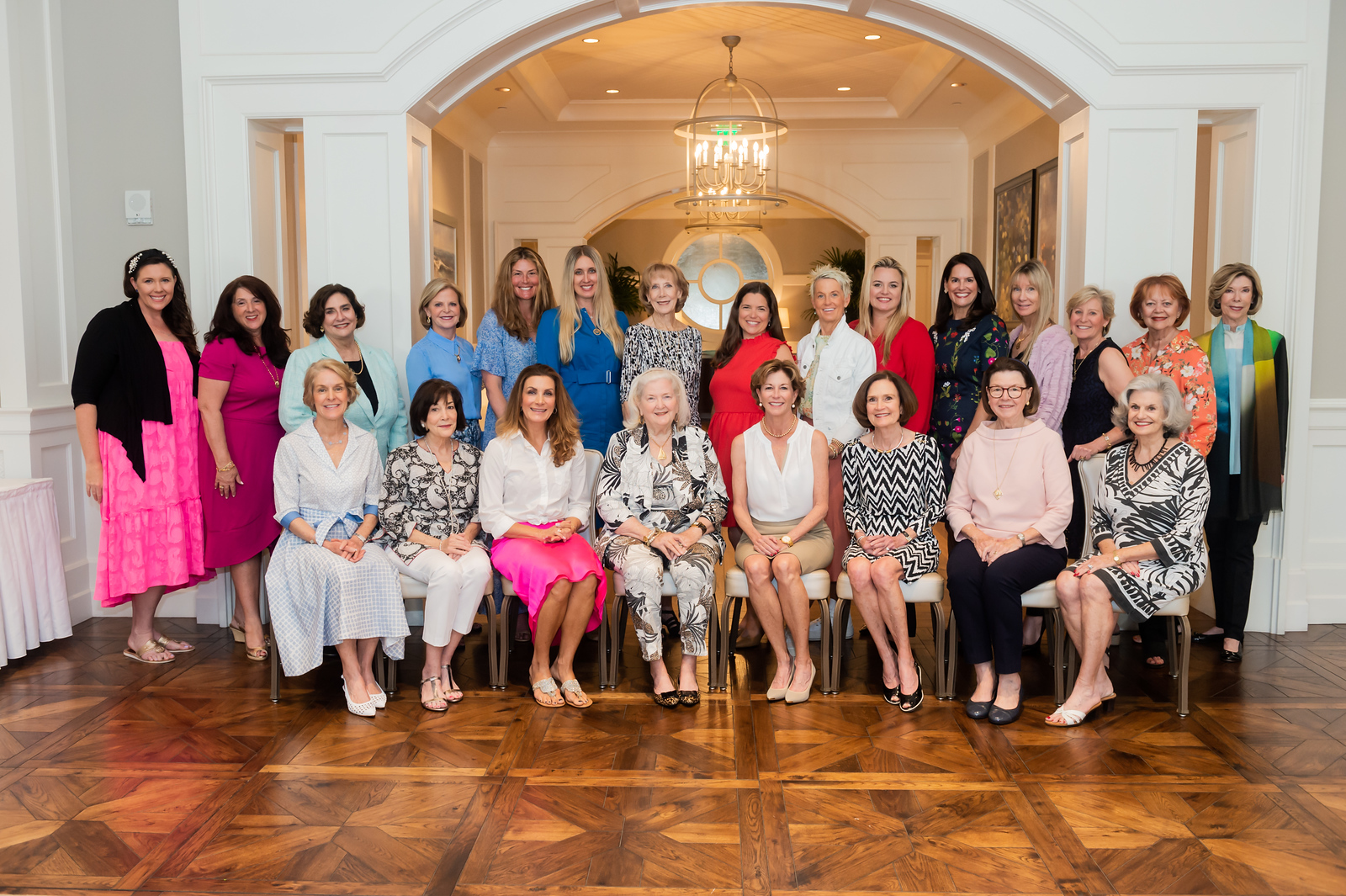 Founded in 1971 when the needs of the city were realized by several community leaders. The 27 founding members recognized the tremendous growth of our city and the need for the trained volunteer program offered by the Junior League.
The Junior League of Boca Raton (JLBR) includes over 500 highly motivated, educated, and influential women, who are committed to promoting voluntarism, developing the potential of women, and improving the community through effective action of trained volunteers. We reach out to women of all races, religions, and national origins who demonstrate a commitment to voluntarism. Our members have been improving the lives of children and families in the South Palm Beach county area for over 50 years.
What We Do
The JLBR transforms South Florida through advocacy, direct service, public education, and fundraising. We provide resources, knowledge, and funding through the training, education, and volunteerism of our members. We serve as a much-needed volunteer resource and a catalyst for positive change through partnerships with numerous nonprofit organizations. We work passionately to host signature fundraising events to tackle a wide variety of issues. The JLBR current focus are:
Child Welfare
Nonprofit Support
How We Impact Our Community
We help over 150,000 women and children in South Palm Beach County:
Our highly-trained volunteers donate over 1,000+ service hours a year
Raise more than $250,000 a year
Our community projects have included:
To learn more about our impact in 2022, view our Impact Report.
Our National Association
The Junior League of Boca Raton is a network of empowered female civic leaders working with community partners to address and solve pressing issues. We're part of the Association of Junior Leagues International (AJLI), an international network of 291 Leagues comprised of over 150,000 women, in Canada, Mexico, the U.K., and the U.S., engaged in similar work in their own communities. This provides us with a unique and powerful depth of knowledge and resourcefulness to bring about the changes we strive to accomplish. www.AJLI.org
Our Past Presidents
1971 Joan Mosely
1972 LeAnne Burns
1973 Jeanne Baur
1974 LeAnne Burns
1975 Caroline "Kenny" Lunsford
1976 Marjorie "Jan" Waldner
1977 Marcia Dobbin
1978 Christine Critchfield
1979 Katharine Dickenson
1980 Mary Lavalle
1981 Catherine Toomey
1982 Catherine Toomey
1983 Elizabeth "Bitsy" Fitzsimmons
1984 Marsha Love
1985 Donna Parton
1986 Lynn Smith
1987 Judith Hilsmier
1988 Michelle Chapman
1989 Carole Putman
1990 Mary Csar
1991 Susan Saxton
1992 Pattie Damron
1993 Barbara Hill
1994 Jayne Malfitano
1995 Barbara Thompson
1996 Ellen Malone
1997 Lisa Mulhall
1998 Michelle Rubin
1999 Debbie Abrams
2000 Sue Diener
2001 Elizabeth Pankey-Warren
2002 Cynthia Krebsbach
2003 Carolyn Arnold
2004 Lisa Bariso
2005 Dorothy MacDiarmid
2006 Kathy Adkins
2007 Kristin Calder
2008 Kristen Ross
2009 Linda Gunn
2010 Samantha Vassallo
2011 Nancy Dockerty
2012 Jackie Reeves
2013 Crystal McMillin
2014 Andrea Garcia
2015 Kirsten Stanley
2016 Kirsten Stanley
2017 Renata Sans De Negri
2018 Renata Sans De Negri
2019 Cristy Stewart-Harfmann
2020 Cristy Stewart-Harfmann
2021 Jamie Sauer